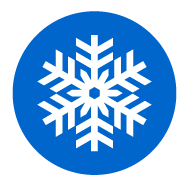 Air Conditioning Elk Grove AC Repair & Replacement Specialist
Reliable, experienced & certified premiere HVAC Technicians
Our Technicians are drug screened and background checked for your safety
We charge by the job, so you know the cost before we start
Heating & Air Conditioning Service and Repair Elk Grove, CA
There is only one place to call when you need the best HVAC service in Elk Grove, CA. That place is Bonney HVAC. We can provide top-quality service at an affordable price. Customer satisfaction is our goal, and we have years of happy clients to prove it.
Furnace Service in Elk Grove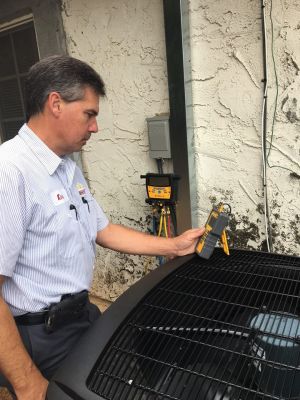 It can get cold in Elk Grove during the winter. Having unheated homes and offices just isn't an option. We are dedicated to providing amazing furnace service to all of our clients in Elk Grove. Installation, repair, and maintenance are all services we can provide to keep your furnace running efficiently and effectively. Our team is high-trained, fully licensed, and highly motivated to get you comfortable again.
We make replacing your furniture easy. We can offer any type of unit you may need. Our experts will talk with you about your needs and gauge the size of the building that needs heating. We can then provide you with the best options for your situation. Once you've made the choice, we will then get your new furnace installed in your home or business as quickly as possible.
Furnace Maintenance Elk Grove, CA
Every professional in the business will tell you that the best way to prevent a failure in your furnace is by keeping an eye on things on a regular basis. That's where Bonney comes in. We offer annual inspections of your furnace so that it can be evaluated with an expert eye. Our technicians will spot any looming issues or weak spots and address them immediately. They will check out every component, so you can be sure that they will catch anything wrong. That way, your furnace will not only run better, but it will last longer, too.
Furnace Repair in Elk Grove, CA
Our team of HVAC experts have many years behind them of repairing furnaces of all types and brands. They will tackle any job, no matter how big or small, and get it done right, and get it done quickly. Our Elk Grove clients know that if they have an issue with any aspect of their furnace, a Bonney technician will be there fast to address it. If they determine that your furnace needs to be replaced rather than repaired, our specialist will do what it takes to have a new one installed as quickly as possible.
Elk Grove, CA Heat Pump Service
Many homes and businesses in Elk Grove are switching to heat pumps for their heating and cooling needs. They have new technology that allows them to pull air from the outside and either cool it or heat it before distributing it throughout the building. Heat pumps take up much less space, are more energy efficient, and can act as both a furnace and air conditioner. Give us a call to talk about how you might get one installed in your home.
Elk Grove, CA Ventilation Services
Good ventilation will help keep the quality of the air in your home or business high. Low-quality air can lead to health problems and aggravated allergies. Bonney can offer service to make sure that your air quality remains at a good level at all times. Duct sealing and cleaning are two of those services, along with air filtration. We use both mechanical and electronic filters to trap allergens and pollutants and protect the building from their effects. Related to ventilation, we can also inspect your insulation to make sure that it is properly keeping out the hot and cold from outside.
Air Conditioning Services Elk Grove, CA
Just like we need furnaces in the winter, air conditioners are becoming must-have appliances in the summer. We carry a wide range of HVAC units, so we definitely have something that will suit your needs and budget. We have experts on our team that can provide installation, maintenance, and repair services for any HVAC unit on the market.
If you are looking for a brand new HVAC unit, we can help. Our expert representatives are always available to discuss your options and provide you with the best option to fit the size of your building and your usage habits.
Your HVAC system requires regular maintenance, just like your furnace does. Call us today to schedule your first inspection so that we can spot any problems and get your system running as efficiently as possible.
When it comes to heating and cooling, there is no better option in Elk Grove than Bonney. We are committed to making our customers happy with everything we do. Call us today to have your HVAC system serviced.