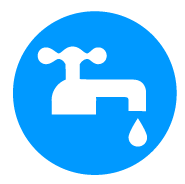 El Dorado Hills CA Plumbers
Reliable, experienced, certified premier plumbers
We charge by the job, so you know the cost before we start.
Our plumbers are drug screened and background checked for your safety
Plumber El Dorado Hills, CA
Being in El Dorado Hils, CA means that you have access to the best plumbers in the business. The professionals at Bonney can handle all of your plumbing needs, from clogged toilets to water heater installations, and everything in between.
We have a team of highly-skilled and highly-talented plumbers in El Dorado Hills who are dedicated to providing the best plumbing experience possible for all of our clients. Bonney provides a background check and drug testing to all of our plumbers, so you can trust that you are in good hands with a Bonney plumbing expert. Call us today to solve your plumbing problems.
Water Heaters El Dorado Hills, CA
The water heater is the unsung hero of your plumbing system. Think of what would happen if you never had hot water. That's why we have made ourselves into the best choice for water heater installation, service, and repairs. Thinking of getting a tankless water heater? Call today to talk to one of our representatives who will provide you with guidance and all the information you need to know if a tankless water heater is right for you.
Standard Water Heaters
Most El Dorado Hills homes and businesses have a standard water heater installed. Standard water heaters have a large tank that holds gallons of water and keeps it heated so that it is ready to go when you need it. There are many different types of standard water heaters, and Bonney can help you decide on the best one for your needs.
Tankless Water Heaters
As the name would suggest, a tankless water heater does not use a tank at all. In fact, with the newer technology behind it, a tankless water heater can warm up water as it is called for use. This means they can be more energy-efficient since power is only used when hot water is needed. Also, you never have to worry about a tankless water heater running out of hot water. Bonney plumbers specialize in tankless water heaters, so call us today for any repairs of your unit, or to have a new one installed.
24 Hour Plumber Services
There is no need to wait until morning if you have a plumbing emergency in the middle of the night. Bonney knows that plumbing problems need to be addressed immediately, or else they will only get worse. Call our emergency service line any time of day or night and on any day of the week. We can get a plumber to your door after hours so that your issue is repaired as quickly as possible.
Plumbing Inspections
Plumbing emergencies do not spring up suddenly. They are most often the final result of a long period of a small problem getting worse and worse over time. That's why regular plumbing inspections are so important. A professional plumber can spot little problems and fix them before they become too big. Investing in inspections can save you big money down the road since you will be avoiding expensive plumbing disasters. Having your system inspected regularly will let you sleep better at night knowing you are protected.
Pipe Replacement
Have you noticed that your water pressure has suddenly dropped? Is the water looking reddish or smelling funny? These are the three main signs that you have failing pipes somewhere in the system. Get a Bonney plumber to come and examine your pipes to see if they might need to be replaced. They can use a camera to find trouble spots, and then remove the old pipes and install new ones. Pipes will deteriorate over time, so at some point, your home may need extensive pipe replacement.
Drain Cleaning
By their very nature, drains will get clogged from time to time if the wrong substances end up getting flushed down. If a liquid plumbing product or a household piece of equipment doesn't do the trick, then call Bonney to help. We can not only use professional techniques to clear out the slog, but we can also clean our your drains so that debris can't continue to pipe up and lead to future problems.
Sewer Line Service
Your sewer lines serve the valuable purpose of moving your sewage from the building and into the sewer system. Sometimes there can be issues with the lines if there have been extreme temperature fluctuations or if the soil on your property has shifted, expanded, or contracted more than normal. Bonney plumbers are experts at cleaning, repairing, and replacing sewer lines so that you don't end up with a smelly and potentially harmful mess on your bathroom floor.
Hydro Jetting
Some clogs are just too stubborn to be removed with conventional methods. That's where hydro jetting comes in handy. It is an effective and powerful way to blast through clogs using pressurized water. Using a hydro jet properly can lead to damage or even injury, so do not attempt it on your own.
Plumbing Products and Brands
Bonney carries a full range of plumbing products and equipment for personal use, whether you just need to unclog a toilet or you have something bigger in mind, call Bonney today to see how we can help.