Commercial Drain Cleaning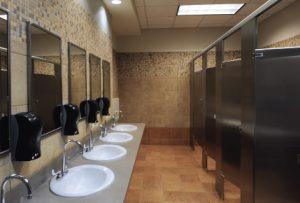 Looking for an expert in commercial drain cleaning? The Bonney team delivers quick service for your clogged floor drains, mop sinks, commercial toilet stoppages and drain problems, kitchen sink and prep sink areas. Our skilled technicians can remove the grease and sludge build up from commercial drain lines to get them running like new.
Our commercial drain cleaning services are designed to offer companies in Greater Sacramento and the surrounding area a wide range of services to ensure their commercial drain cleaning needs are met – quickly and affordably. We pride ourselves on providing hassle-free service so you can get your business running correctly again in as little time as possible.
Bonney's plumbers are experienced at drain cleaning for offices, restaurants, warehouses and every type of business! If it is a clogged drain, we can clear it. Call us today at 800-444-0551 and we will get the job done right.