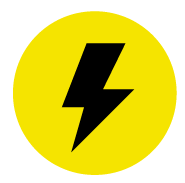 Electrician Citrus Heights CA Electrical Repair Service
Reliable, experienced, certified premier electricians
We charge by the job so you know the cost before we start
Our electricians are drug screened and background checked for your safety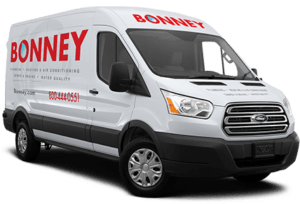 Electrician Citrus Heights, CA
Put Bonney at the top of your list if you are looking for the best-licensed electricians in Citrus Heights. Our phone lines are available 24 hours a day to serve you better. Electrical issues should not be left alone for too long, as they pose a danger to your family and your property. Call us immediately if you need electrical service.
Bonney offers an extensive list of electrical services in Citrus Heights, CA, including: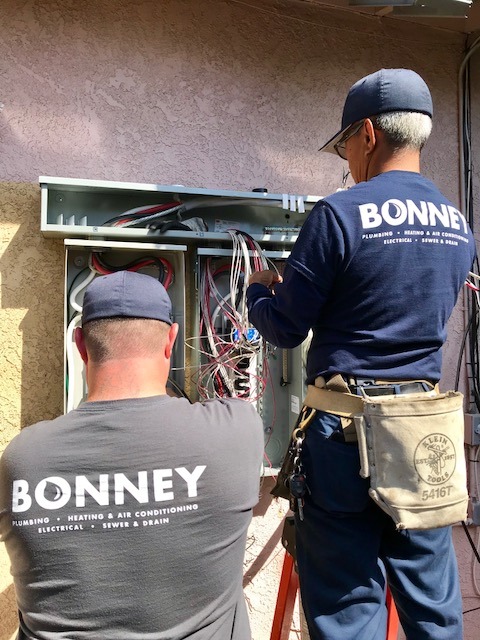 Equipment Repair/Hook Up
Backup Home Generators
Breakers & Fuses
Ceiling Fans
Lighting Design & Repair
Exhaust Fans
Home Safety Check
Smoke and Carbon Monoxide Detectors
Fire Marshall/Code Correction
Outdoor & Landscape Lighting
Troubleshooting & Repair
Overhead Lighting
Surge Protectors
Light Switches
Grounding Systems
Electrical Outlets
Electric Panels
Meter Bases
Phone Jacks & Cable Outlets
Electrical Maintenance
Track Lighting Installation
GFCI (Ground-Fault Circuit Interrupter)
ARC-Fault Breakers
New Wiring for Appliances
Even if the service you need is not on this list, give us a call and see if we can still help you.
Licensed Electricians in the Citrus Heights, CA Area
Working as a Bonney electrician requires one of 4 types of licenses. The first category is the apprentice. Our apprentices are still learning from the best in the business, and are supervised on every job they do. Wiremen can handle residential jobs on their own but need to be supervised when working on commercial projects. Journeymen electricians are able to work on almost any electrical project, and a master electrician can handle anything at all.
Ground Fault Circuit Interrupter
Ground fault circuit interrupters provide you safety and peace of mind when it comes to electricity coming into contact with water. We can outfit your kitchen and bathrooms with these specially designed outlets that will cut off power if the current comes into contact with water. A dead GFCI is no good to you, so make sure to test them every month. If they do not work properly with the test, then have them replaced right away. That way you can rest assured that they will function properly when they need to.
Landscape and Outdoor Lighting Installation
Don't let your home sink into the background. Give it some light and life. Outdoor or landscape lighting can provide some dazzling visual appeal for walkers-by and your neighbors. We can design an outdoor lighting system that will make your home look great, provide visibility for nighttime gatherings, and also keep your home safe from thieves. All of this, and we will make sure that it is easy to use and care for. Call Bonney today to let us be a part of creating the yard of your dreams.
Electrical Safety in Your Citrus Heights Home
We all want our electrical system to work perfectly at all times. However, it can absolutely be dangerous if you do not treat electricity with the respect it deserves. Here are some tips to avoid electrical disasters:
Don't cover up extension cords with carpet.
Never use extension cords as a permanent solution
Replace cords immediately if you see any damage
Never use water to put out electrical fires, use fire extinguishers
Install tamper-proof receptacles to protect from shocks
Schedule annual electrical inspections
Unplug appliances that emit sparks
Please follow the safety tips above that help keep everyone safe.
Home LED Lighting
LED lighting is becoming the lighting option of choice for homeowners around the country. It is much more energy efficient than incandescents and looks better too. Not only that, but a typical LED bulb can last up to 20 years. You will never be left surprised and in the dark, either. When they start to burn out, they will slowly change color so that you know it is time to replace them. You can also direct LED lighting in any direction, so it's very helpful to create visibility in a certain space or to highlight something in your home.
Surge Suppressors
Keep your home protected against power surges with a home surge protector. This device will limit the amount of power that gets into your electrician system. A power surge can happen during a lightning strike, or if you have bad wiring. It can overload the circuits on your electronics and damage them beyond repair. It can also cause sparking and a fire hazard.
Smoke Detectors and Carbon Monoxide Detectors
Install smoke detectors on every floor of your home, and in every stairwell. They are your first line of defense against being injured or killed by fire. Carbon monoxide detectors provide the same function for CO. Install a CO detector near any bedrooms. CO has no color or odor, so it is impossible to know it is there without a sensor. Make sure that you keep them running by changing out batteries every 6 months. A smoke detector should be replaced as well as the first thing that might not be functioning properly. CO detectors should be replaced every 10 years or so, to make sure that the technology you are using is up to date.
Electric Panel Services
Your electric panel may fail over time, especially if it was not built to handle all of the power that we now use in our homes. As everything goes digital, the power demands of a typical household just seem to grow. Your old panel may be 100 amps, when it needs to be at least 150, and perhaps even 200 amps. Call Bonney if you think you have an electric panel issue. We will repair or replace your unit and get it up to current standards.
Ceiling Fans
A ceiling fan can provide a classic look to a room, and also a comforting breeze. When choosing a new one, always take into consideration the size of the room. For smaller rooms, go with a 30-inch blade. For larger rooms, you can move up to 42 or 52-inch units. A Bonney specialist can install your fan with the proper electrical connections, and also with the right safety standards. Your fan should be 8 inches from the ceiling and 9 feet from the floor. It can be unsafe if you install it incorrectly.
Rewiring
There may come a time when you realize that you need the wires in your home to be replaced. It may be because they have simply gotten old. Or, it may be because subpar wires were used by an electrical contractor in the first place. Whatever the reason, Bonney can rewire your home with quality materials that won't let you down.
The signs below will let you know your home needs some rewiring:
Circuit breakers regularly tripping
Aluminum wiring, which is a major fire risk
Any vibration, shock or buzz when turning on appliances
Dimming or flickering lights when using appliances such as a vacuum
Loose electrical outlets
A house that more than 40 years old
A burning smell coming from electrical outlets
If you notice any of the above issues, or if you need assistance with any of the issues listed above, please call Bonney today.