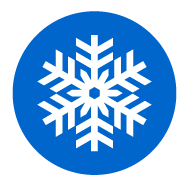 Air Conditioning Citrus Heights AC Repair & Replacement Specialist
Reliable, experienced & certified premiere HVAC Technicians
Our Technicians are drug screened and background checked for your safety
We charge by the job, so you know the cost before we start
Heating & Air Conditioning Service and Repair Citrus Heights, CA
Do you need an HVAC service Citrus Heights, CA? You've come to the right place. Bonney HVAC is the best heating & cooling contractor in Citrus Heights and the surrounding cities. We're always looking to grow our family of customers, so give us a call today and let us know how we can serve you.
Furnace Service in Citrus Heights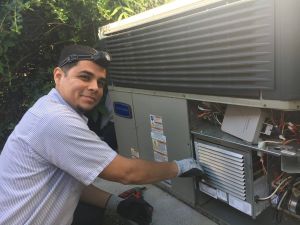 Winters in Citrus Heights would be tough without heat in homes and offices. At Bonney, we make it our mission to provide great furnace service to everyone who gives us a call. Furnace installation, maintenance, and repair are our specialties. We've got a whole crew of licensed and trained technicians who know furnaces inside and out, and every one of them can get you back in business if you've got a furnace that isn't working right.
If you need a furnace replacement, we've got you covered. We've got any unit you need. If you know little about furnaces, don't worry. We'll sit down with you and find out what you need. Once we know the size of the building in need of heating, your typical usage patterns, and your budget parameters, we can present you with a list of options. We'll make our recommendations, of course, but the final decision will be up to you.
Once you've made your selection, we'll get your new furnace installed quickly and efficiently. You'll be comfortable again in no time.
Furnace Maintenance Citrus Heights, CA
You're talking to the professionals, remember, so you know what we're going to say here: you've got to maintain your furnace for it to work right! To help you take care of it, we'll come out once a year and do what we call an annual maintenance visit.
In a visit like this, our techs will go over your whole system thoroughly, inspecting it for leaks, cracks, weaknesses, and malfunctioning areas. Any problems can be fixed or addressed before they've had time to develop into major concerns.
Furnace Repair in Citrus Heights, CA
Expert Bonney technicians can handle all furnace repairs from small to large. Every technician is trained and knowledgeable, skilled in diagnosing problems and able to execute all repairs regardless of furnace make or brand. Citrus Heights customers can rest assured that equipment issues will be resolved quickly and comfortable temperatures will be restored. Should a technician determine that your furnace has reached the end of its days and is beyond repair, Bonney representatives will work with you to get a replacement furnace installed without delay.
Citrus Heights, CA Heat Pump Service
Heat pumps are a popular alternative to furnaces, and many Citrus Heights home- and business-owners are replacing old furnaces with this newer appliance. A heat pump functions both as a furnace in the winter and as an air conditioner in the summer. Its technology allows it to use heat for both heating and cooling. In the summer, a heat pump draws heat in from the outside and converts it to cooled air. In the winter, it draws ambient heat inside and warms indoor spaces with minimal energy consumption.
Citrus Heights, CA Ventilation Services
The "V" in HVAC stands for ventilation—one of Bonney's service areas. Good ventilation results in good quality air. Bonney provides several services to ensure that its Citrus Heights customers enjoy good air in their homes and business spaces.
Duct cleaning, duct sealing, and air filtration are a few of Bonney's ventilation services. Mechanical and electronic air filtration systems are available. One uses mechanical air filters to trap pollutants. The other imparts a static charge to pollutants and traps them on a surface with an opposite charge.
In addition to ventilation services, Bonney offers attic insulation inspections to determine if there is sufficient insulation to block heat and cold.
Air Conditioning Services Kent WA
For those Citrus Heights, CA residents and business owners who desire air conditioning for the warm summer months, Bonney carries a wide range of HVAC units to suit all spaces and budgets. Bonney technicians are accomplished in the installation, maintenance and repair of air conditioning and HVAC units.
Need an HVAC unit replaced? Our representatives will help you make the selection that best suits your needs. They will find out what you need and then match you with a unit is an appropriate size for your space, typical usage, and budget.
As with furnaces, we highly recommend an annual service check of your HVAC system. This will ensure its continued performance without failures or malfunctions that result in expensive repairs.
Whether you need a furnace or HVAC installation or repair, Bonney is the best company in Citrus Heights to call. We will take care of your needs and make sure you are living and working in a comfortable environment. Call us today and let us know how we can serve you.