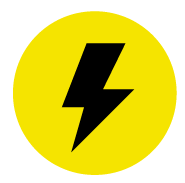 Electrician Carmichael CA Electrical Repair Service
Reliable, experienced, certified premier electricians
We charge by the job so you know the cost before we start
Our electricians are drug screened and background checked for your safety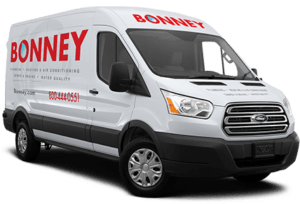 Electrician Carmichael, CA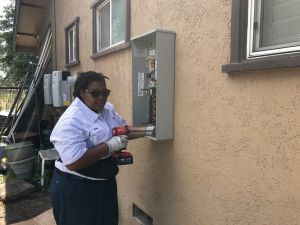 You should pick up the phone and call Bonney electrical in Carmichael right away. Our trained professionals are dedicated to customer satisfaction every step of the way. We understand that problems in an electrical system are not just inconvenient, but they can cause serious harm or death. Contact us on our 24-hour line and we will be there as soon as possible to help solve your electrical problems.
Bonney offers an extensive list of electrical services in Carmichael, CA, including:
Equipment Repair/Hook Up
Backup Home Generators
Breakers & Fuses
Ceiling Fans
Lighting Design & Repair
Exhaust Fans
Home Safety Check
Smoke and Carbon Monoxide Detectors
Fire Marshall/Code Correction
Outdoor & Landscape Lighting
Troubleshooting & Repair
Overhead Lighting
Surge Protectors
Light Switches
Grounding Systems
Electrical Outlets
Electric Panels
Meter Bases
Phone Jacks & Cable Outlets
Electrical Maintenance
Track Lighting Installation
GFCI (Ground-Fault Circuit Interrupter)
ARC-Fault Breakers
New Wiring for Appliances
Even if the service you need is not on this list, give us a call and see if we can still help you.
Licensed Electricians in the Carmichael, CA Area
At Bonney, we only employ the best-licensed electricians. There are 4 levels of licensing. They include the apprentice level, where they are still learning and must be supervised at all time. The wireman level means that they can work solo on residential projects, but not commercial. Journeyman electricians can work independently on any electrical project. Master electricians are those who have risen to the top in their field.
Ground Fault Circuit Interrupter
A ground fault circuit interrupter is an outlet that will cut power if it senses the current going through something it shouldn't, such as water or human flesh. Water and electricity do not mix, and a GFCI can protect you from the danger. Make sure to test any GFCI outlets you have every month. If they do not shut down when you press the "test" button, then they are not working and must be replaced immediately before you need them. Call the experts at Bonney to install or replace your GFCI outlets.
Landscape and Outdoor Lighting Installation
Outdoor lighting is a great way to spruce up the exterior of your home. At Bonney, we have experts who can design an appealing and easy to use lighting system to illuminate your home and make it stand out. Bright homes are also a deterrent to thieves and criminals. Landscape lighting can also allow you to highlight certain aspects of your exterior so they can be enjoyed any time of the day or night.
Electrical Safety in Your Carmichael Home
We all want our electrical system to work perfectly at all times. However, it can absolutely be dangerous if you do not treat electricity with the respect it deserves. Here are some tips to avoid electrical disasters:
Don't cover up extension cords with carpet.
Never use extension cords as a permanent solution
Replace cords immediately if you see any damage
Never use water to put out electrical fires, use fire extinguishers
Install tamper-proof receptacles to protect from shocks
Schedule annual electrical inspections
Unplug appliances that emit sparks
Please follow the safety tips above that help keep everyone safe.
Home LED Lighting
Do you want to save on your energy bills? Of course, you do. Do you want to avoid being left in the dark when a lightbulb suddenly burns out? There's no doubt about it. Would you rather not have to replace your lightbulbs so often? Absolutely. Then you need to consider switching to LED lighting. It is energy efficient, they last 20 years, and they provide you with an early warning that the bulb needs to be replaced. Invest in making the switch and you will be happy you did. Consult with one of our specialists who can tell you how you can benefit from LED lighting.
Surge Suppressors
Power surges can be dangerous and can threaten your electronics. They tend to happen when there's a lightning strike, or if you have damaged or faulty wiring. These situations can cause too much electricity to flood your system all at once, and overload your electronics, permanently damaging them or ruining them. A home surge protector will limit the amount of electricity that gets into your system so that you are fully protected against power surges.
Smoke Detectors and Carbon Monoxide Detectors
Smoke and carbon monoxide detectors are an important part of any home safety plan. You may not be able to prevent every fire, but you can certainly get out of the home quickly enough to save lives. Make sure there is at least one smoke detector on every floor and at the top of every stairwell. Carbon monoxide detectors should be placed near any area where people sleep. Test them every month, and change out the batteries twice a year. Smoke detectors must be replaced every 10 years, and CO detectors should be switched out every 7.
Electric Panel Services
Your electric panel regulates and distributes power throughout your home. It must have the capacity to handle the power demands that your lifestyle places on it. Some older panels only have a capacity of 100 amps, which is what was appropriate for the times when we didn't have to charge our electronics every night or keep a desktop computer powered up. Some tell-tale signs that your panel isn't up to capacity are flickering lights and a strange smell in the air. Call Bonney and we will send a technician right away to assess your panel and upgrade it to a new one that will handle your power needs.
Ceiling Fans
Ceiling fans can be a nice addition to any room. Just make sure that you consider sizing and safety when making your choice. You want a fan that will fit well into the room and won't provide too much or too little breeze. A Bonney expert can help you with sizing and then can install the fan safely and properly. You do not want to install a fan incorrectly, as it could come unfastened and cause damage or harm. Do not leave anything to chance, and have a professional handle it for you.
Rewiring
Your electrical panel may fail with age, and your wires might too. Or your wires may be substandard products installed in your home by a contractor looking to save on materials. Whatever the reason, if your wiring starts to malfunction, then you may need your entire home rewired. Bonney has the experts you need to rewire your home safely and with as little inconvenience to you as possible.
The signs below will let you know your home needs some rewiring:
Circuit breakers regularly tripping
Aluminum wiring, which is a major fire risk
Any vibration, shock or buzz when turning on appliances
Dimming or flickering lights when using appliances such as a vacuum
Loose electrical outlets
A house that more than 40 years old
A burning smell coming from electrical outlets
If you notice any of the above issues, or if you need assistance with any of the issues listed above, please call Bonney today.