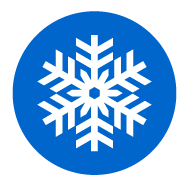 Air Conditioning Carmichael AC Repair & Replacement Specialist
Reliable, experienced & certified premiere HVAC Technicians
Our Technicians are drug screened and background checked for your safety
We charge by the job, so you know the cost before we start
Heating & Air Conditioning Service and Repair Carmichael, CA
When it comes to heating and air conditioning in Carmichael, CA, there is only one place to go. Bonney HVAC provides the absolute best in heating and cooling services in the area. We have a long list of happy customers, and we would love to add you.
Furnace Service in Carmichael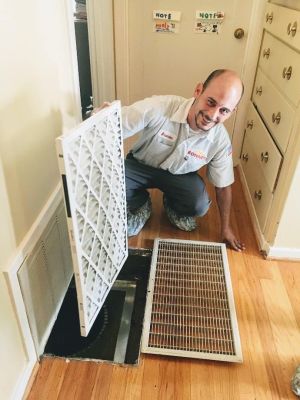 Unfortunately, we in Carmichael do not have the luxury of living and working in unheated buildings. Our winters just do not allow for it. At Bonney, we are committed to providing the best furnace service possible to each and every client. In fact, we consider furnace maintenance, repair, and installation to be one of our specialties. Our technicians have extensive training and expertise with all types of furnaces, so we can get your home back to heating fast.
There may come a time when a repair isn't possible, and it's best to simply replace your furnace entirely. We will consult with you about all of your options to find the furnace that will work perfectly for your building. While we will provide you with recommendations, the final choice is always the customer's. After you've decided, we will handle the installation quickly and with impeccable workmanship.
Furnace Maintenance Carmichael, CA
Like with many things, ongoing maintenance will allow your furnace to function more efficiently and to last longer as well. We can provide you with an annual service and inspection schedule that will keep your furnace humming all year round. We check out the entire HVAC system and evaluate each component. If there are any weaknesses, such as cracks or malfunctions, then we can repair them right away.
Furnace Repair in Carmichael, CA
There is a no furnace repair that a Bonney HVAC expert cannot handle, no matter what size the job is. Our team has extensive training for diagnosing problems and fixing them, regardless of the brand or style of furnace. We work hard for our Carmichael customers so that their comfort can be restored as quickly and thoroughly as possible. If our technician feels that it would be more appropriate for an entirely new furnace, they will work with you to get a new furnace installed quickly and efficiently.
Carmichael, CA Heat Pump Service
Heat pumps have become a common alternative to traditional furnaces, and Carmichael home and business owner are making the change. Heat pumps are more energy efficient, and they actually perform both heating and cooling functions. In hot weather, they pull air from the outside and cool it, and they do the reverse in cold weather. With much less energy consumption they can help you save on your energy bills, which will eventually more than make up for the installation costs.
Carmichael, CA Ventilation Services
The "Ventilation" part of HVAC often gets overlooked, but we at Bonney consider it a priority. The air quality in a home can have a massive effect on the health of those who live there. We are dedicated to ensuring that our Carmichael customers have the best air quality possible at all times.
We do duct cleaning, sealing and air filtration, among many other things. We can handle both mechanical and electronic air filtrations systems as well. A mechanical air filter works to trap allergens and pollutants and prevent them from spreading throughout the building. Electronic air filters use a static charge to adhere pollutants to the surface.
We can also inspect the insulation in your home to make sure that it is doing the job it needs to do. If you need more insulation or repairs, we can quickly take care of that for you.
Air Conditioning Services Carmichael, CA
There may be nothing better in those hot summer months then to step into a nice cooled building. Bonney can set you with an HVAC unit that will fit all of your needs, from building size to budget. We can handle the installation but also help with ongoing maintenance and repair on any HVAC unit.
Has the time come for a completely new unit? Talk to one of our representatives for advice and guidance on choosing the right one for you. They will ask you some questions about your HVAC needs and then make a recommendation.
HVAC systems require annual inspections as well. They can start to break down over time, so our specialists can keep an eye on things and make any necessary fixes.
When it comes to HVAC installation or repair, or furnace installation or repair, Bonney is your number one choice. We are committed to your comfort and will meet your heating and cooling needs quickly and effectively. Call us today in Carmichael to talk about how we can help.