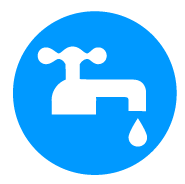 Cameron Park CA Plumbers
Reliable, experienced, certified premier plumbers
We charge by the job, so you know the cost before we start.
Our plumbers are drug screened and background checked for your safety
Plumber Cameron Park, CA
An expert plumber in Cameron Park, CA is easy to find. Bonney plumbing provides all plumbing services, including leak detection, toilet clogs, and water heater installation. There is no plumbing job too big, and no job too small.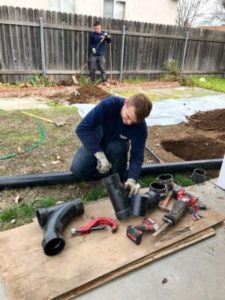 We have a team of trusted plumbing professionals who believe not just in providing the highest quality workmanship, but also excellent customer service. The plumber who comes to your door to fix your issue will be fully background checked and carry licenses required by the state of California. Our focus is always on the safety and comfort of our clients and providing them with the most stress-free plumbing experience possible.
Water Heaters Cameron Park, CA
The water heater is the unsung hero of any building. Water doesn't just magically appear out of your taps at a hot temperature. We understand how important a water heater is to a household, and we consider ourselves the experts at installing, maintaining, and repairing them. Thinking of getting a new tankless water heater? If so, talk to once of our experts to give you all the information you need to make an informed choice.
Standard Water Heaters
Traditional standard water heaters are the most common type of water heaters in Cameron Park. They are comprised of a large tank that stores water until it is ready to be used. The tank remains heated so that there is always hot water ready to go. There are many varieties of standard water heaters, so talk to a Bonney specialist to talk about your options.
Tankless Water Heaters
More tankless water heaters are being installed in homes and businesses than ever before, and with good reason. With a tankless heater, you never have to worry about running out of hot water. Water is quickly heated as it is put into use, so there is no tank involved that can run out. They are also more energy-efficient and have a longer shelf-life than traditional water heaters.
24 Hour Plumber Services
What do you do if you notice a leak in your bathroom when you get up in the middle of the night? You can't wait until morning, or else it will only get worse. That's why Bonney's 24 hours a day, 7 days a week emergency line is so vital. We can have a plumber to your door, day or night, to address your plumbing issue right away.
Plumbing Inspections
It might seem like plumbing emergencies strike out of the blue, but the reality is that they are largely very preventable. Disasters happen when small issues are allowed to develop into major ones. Having an annual inspection means that a Bonney expert can thoroughly inspect your plumbing system to check for any potential and current problems. They will then fix those problems so that they don't have a chance to grow into catastrophes. By paying for inspections, you can avoid the cost of a large repair after a major plumbing issue.
Pipe Replacement
Like anything else, pipes can start to break down as they age. When this starts to happen, you may need your home or business to undergo repiping. This is the process of removing old or damaged pipes and replacing them with new ones. It involves careful planning and precision work, and should not be attempted by amateurs. If you notice that your water has a strange smell, or that your water is discolored, then you may have failing pipes that need to be replaced.
Drain Cleaning
Clogs happen to every home and every business in Cameron Park and around the world. In the vast majority of cases, you can remove the clog yourself with a plunger or a product you purchased at the local hardware store. However, there may be some clogs that cannot be removed with these common techniques. The clog clearing experts at Bonney can break down stubborn clogs so that the water flows properly again.
Sewer Line Service
Sewer line backups are especially difficult to deal with. That's because sewer lines carry your dirty water to the sewer system, and if they are backed up then that dirty water has nowhere to go but into your home. The professional plumbers at Bonney will clean out your lines, or repair and replace them if need be. Failing sewer lines are often caused by shifting soil or rapid temperature changes.
Hydro Jetting
Hyrdo jetting requires special training and the expert experience of a professional. Otherwise, it could cause further damage or injury. It involves blasting through blockages with highly pressured water. It is quick and efficient but is only used for the most stubborn clogs you can imagine.
Plumbing Products and Brands
There are some plumbing jobs that you can do yourself, and Bonney can help with that too. Call us today to help advise you as to what products and equipment can help you with your next plumbing project.