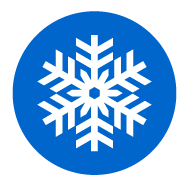 Air Conditioning Antelope AC Repair & Replacement Specialist
Reliable, experienced & certified premiere HVAC Technicians
Our Technicians are drug screened and background checked for your safety
We charge by the job, so you know the cost before we start
Heating & Air Conditioning Service and Repair Antelope, CA
If you're looking for the best heating and cooling contractor in Antelope, CA, look no further because you've found us! Bonney Home is the best HVAC service in Antelope and the surrounding cities. Call us today and let us know how we can help you. We'd love to include you in our family of satisfied Antelope customers.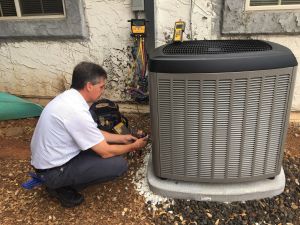 What all do we do? We're glad you asked. We do furnace installation, furnace repair, furnace maintenance, air conditioning, HVAC installation, HVAC repair, HVAC maintenance, furnace and a/c replacement, and ventilation services. Our team of technicians is ready to help you with whatever furnace or HVAC service you need.
Furnace Service in Antelope
Antelope winters would be very uncomfortable without heat in our homes and businesses. At Bonney, it's important for us to make sure all our customers have superbly functioning furnaces. Furnace installation, repairs, and maintenance are what we do best. Our crew of skilled technicians have seen everything there is to see when it comes to furnaces, and they are all experts in installing and caring for these important appliances.
Antelope, CA Furnace Repair
Seasoned Bonney technicians are equipped to handle a full range of furnace repairs. Each technician is trained in diagnosing the most elusive of problems and can manage the repairs of any make or model of furnace. You can be confident that your equipment troubles will vanish, and your comfortable temperatures restored. If it turns out that your furnace has reached the end of its life, a Bonney representative will help you select a replacement furnace and arrange for its speedy installation.
Antelope Furnace Maintenance
When it comes to furnace maintenance, it should be no surprise that we as professionals urge our customers to make it a priority to take regular care of your furnaces! A furnace is like any other appliance—you've got to maintain it so that it keeps working properly. At Bonney, we recommend an annual service visit for a comprehensive system check. On a maintenance visit, a trained technician inspects the furnace for leaks, weaknesses, breaks, and vulnerabilities. He or she addresses problem areas right away before they have a chance to become major concerns requiring costly repairs.
Heat Pumps in Antelope, CA
What are heat pumps? They're an alternative to furnaces that are growing in popularity. Quite a few of our Antelope, CA Bonney customers have switched to heat pumps or are considering doing so. Heat pumps function as furnaces in the winter and as air conditioners in the summer. The technology on which they're built allows them to draw heat from the outside and either convert it to cooled air or channel it inside to warm homes and buildings. Heat pumps draw less energy than standard furnaces and are thus attractive because they result in lower utility bills.
Air Conditioning Services Antelope, CA
Bonney technicians are equally comfortable with air conditioning units and HVAC systems as they are with standard furnaces. They carry out installations, repairs, and maintenance of a/c units with skill and efficiency.
We carry a full range of a/c and HVAC units and systems. Whether you're replacing a unit in a small home or a large commercial building, we have what you need. If you don't know what you need, no worries. Our friendly and knowledgeable Bonney representatives will sit down with you and help you figure that out. There's no guesswork. Identifying the perfect unit for your space comes down to square footage, usage patterns, and your budget. You will have multiple options to choose from and our reps will give you their recommendations. We guarantee that you'll end up with a replacement a/c or HVAC system that you're 100% satisfied with.
Air Conditioning and HVAC Maintenance
You won't be shocked to learn that, as with furnaces, we recommend an annual maintenance visit for your air conditioning or HVAC systems. Yearly checks of these systems are essential for their optimum performance and their longevity. When you take care of problem areas before they develop into serious issues, the life of the appliance is greatly extended.
Bonney Home is the best heating, cooling, and ventilation company in Antelope and the surrounding cities. A comfortable living and working environment for all our customers is our goal. How can we meet your heating and cooling needs? Call us today. Our team of friendly professionals is waiting to hear from you!