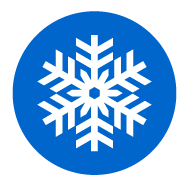 Air Conditioning Roseville AC Repair & Replacement Specialist
Reliable, experienced & certified premiere HVAC Technicians
Our Technicians are drug screened and background checked for your safety
We charge by the job, so you know the cost before we start
Heating & Air Conditioning Service and Repair Roseville, CA
If you live in Roseville, WA, then there is only one choice for the best HVAC services, and that choice is Bonney HVAC. Our experts can handle any job thrown their way and are committed to providing the best service to our Roseville clients and the surrounding area. Call us today to discuss how we can help you.
Furnace Service in Roseville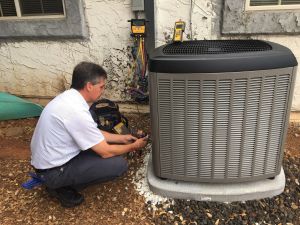 Furnaces are what get Roseville residents through the cold winters. At Bonney, we understand that having no functioning heat can be incredibly uncomfortable during those cold months. It is our mission to make sure that all of our clients are heating their homes properly. Our licensed and trained technicians can install, maintain, and repair your furnace, and know the ins and outs of every brand and make.
Bonney makes replacing your furnace a breeze. We carry a full line of units with every option imaginable. We will take the size of the building, along with your usage patterns and budget needs to provide you with the best furnace options for you. From those options, you can make the final choice for what you want. After that, it's merely a matter of installation, which we will do quickly and effectively. You will be back to comfort in a snap.
Furnace Maintenance Roseville, CA
We are the professionals, so trust us when we say that maintenance is critical for any furnace. An annual inspection and maintenance process will help keep it running at its peak efficiency. We can also identify any weaknesses or problem spots and repair them before they develop into bigger issues. This way, you are more likely to avoid the furnace disasters that result in huge repair bills.
Furnace Repair in Roseville, CA
Repairing your furnace is one of our specialties. We can handle any job, big or small. When our HVAC professionals are called to your home, we will quickly diagnose the problem and address it as soon as possible. It doesn't matter what make or brand you have. We can handle it all. Our goal is to get your system running back to normal as quickly as possible and with as little disruption to your comfort as possible. If our repair specialists feel that it would be more worth it for you to simply replace your unit, then they will discuss your options and install the right one.
Roseville, CA Heat Pump Service
Heat pumps are getting more and more popular every year when it comes to replacing furnaces or new builds. They do not use up as much energy as furnaces, and they take up less space. They pull the air from outside and heat it up in the winter, and cool it down in the summer. Using this updated technology can offer several benefits besides the energy savings, to give us a call to see if one would be right for your home or business.
Roseville, CA Ventilation Services
Ventilation helps keep your air clean and free of allergens and pollutants. Poor air quality can severely affect the health of those who occupy or spend a lot of time in a building. We can help your air quality by providing duct cleaning and sealing services, along with air filtration. There are two types of filters that we work with. Mechanical and electronic. Mechanical filters trap pollutants in the air, while electronic filters use a static charge to cling to the contaminants.
Air Conditioning Services Roseville, CA
Air conditioning is a great way to keep cool in the summer either at home or at work. Extreme heat can affect the health of your family and staff, and can even affect productivity. We have many HVAC units to offer that will suit your needs and your budget. Our HVAC technicians in Roseville are well-trained experts who will service your HVAC system right.
Are you in need of a completely new HVAC unit? We have representatives who are always available with guidance and advice. We will make sure that the new HVAC system installed in your home or business is the perfect one to keep you comfortable.
Don't forget, but maintenance and inspections are crucial for the health of your system. Give us a call to schedule your first inspection to make sure that your HVAC system is always running smoothly.
Whether you are looking for a complete replacement for your HVAC system or a simple repair, Bonney in Roseville is the place to call. Your comfort is always our priority.